As true Montrealers who know the city like the back of their hand, members of the organizing committee will plan some free time to accommodate sightseeing or personal escapades. Montréal boasts with unique features and characteristics that promise to make your short stay worthy of fond memories.

In order to bring together all ISCHA3 participants in a more festive atmosphere, a series of group activities will be available pending the level of interest; however, there will be an additional fee associated with each adventure.

For getting around on your own in Montréal, you may also want to visit the tourisme-montreal.org web site, where you can download a multitude of useful maps, including the downtown attractions map or the STM metro map.
---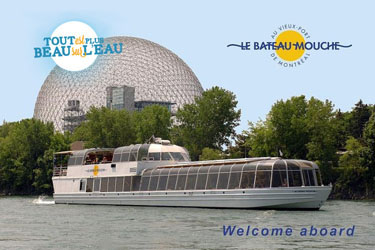 DINNER CRUISE ON THE ST-LAWRENCE RIVER

A conference banquet is planned on Wednesday, June 1, 2016 at 7 p.m. aboard the popular Bateau mouche de Montréal, a river boat with panoramic decks.

Boarding: 6:30 pm at the Old Port of Montréal
Cruise Duration: 2.5 hours
Type of dinner: 3-course meal and drinks à la carte
Individual Cost: $100 CDN (may be included in the registration fees)

NB: Seats are limited. If interested, please select the appropriate option in your registration form.

---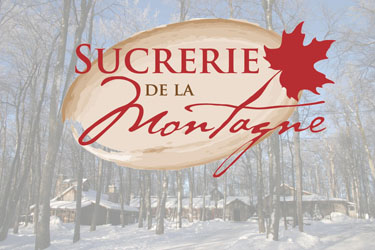 OUTING AND ENTERTAINMENT AT A QUÉBEC SUGAR SHACK

We would like to offer you a typical sugar shack (cabane à sucre) dinner on Thursday, June 2, 2016 at the popular La sucrerie de la montagne in Rigaud, QC, which includes a horse-drawn wagon ride and musical entertainment.

Departure: 3 p.m. by bus from Université de Montréal
Return: around 8 p.m. in Montreal
Typical dishes: ham, baked beans, scrambled eggs and pancakes, all in maple syrup
Individual Cost: $75-85 CDN

NB: Minimum required participants is 40. If interested, please immediately contact ccvc.chemistry@mcgill.ca.

---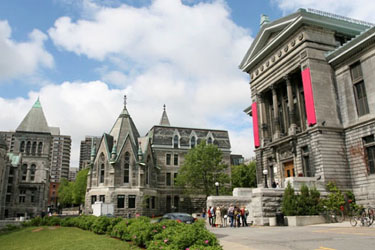 GUIDED TOURS OF McGILL CAMPUS WITH A SCIENTIFIC THEME

These tours are guided by experts in geology and science history from the Redpath Museum and are very entertaining. You may choose from:

1. Fossils, geology and building stones guided walking tour
2. Secret Science Spots @ McGill guided walking tour
3. McGill's Leafy Legacy guided walking tour

NB: Space is limited. Individual cost is betw. $10 and $15 CDN and includes booklet. If interested, please contact ccvc.chemistry@mcgill.ca for more details.

---
What To Do in Montreal?
Montreal is full of culture, infused with internationalism and at the meeting point of the Old and New Worlds. It embraces its paradoxes and juxtapositions, and the result is a world-class city teeming with energy. In the summer, outdoor opportunities abound in Montreal, including a network of cycling and walking paths throughout many parks. For the more adventurous, river surfing is popular on the St-Lawrence River, while kayaking opportunities are available on the Lachine rapids. Below are the must-see attractions that we recommend while you are staying here for the ISCHA3.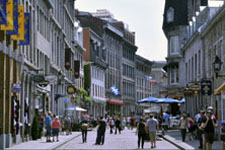 Old Montreal is one of the most beautiful places in the city. It is filled with historic buildings and cobblestone streets that date back to the 17th century, when Canada was being colonized by the French. Walking through the narrow streets is like walking around an old European city. There are plenty of cafes and restaurants to eat at as well as miscellaneous artists and performers to check. The Old Port, which is stretched over 2 km along the St-Lawrence River, offers Montrealers and visitors alike access to a wide variety of attractions, including the Montréal Science Centre (with an IMAX theatre) and the Clock Tower, whose view from the top is one of the best in the city. It was built after World War I to commemorate Canada's sailors who served in that war. In the vicinity, you can also admire the inside of the oldest church, Notre-Dame Basilica, a crown jewel of Quebec's rich religious heritage.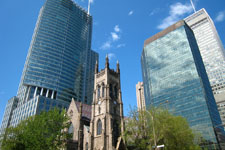 Downtown Montreal has a pure cosmopolitan feel to it, truly buzzing with life. Nestled at the feet of postmodern towers and well matched with the surrounding gracious Victorian architecture, it is home to a myriad of fabulous shopping venues, only footsteps away in the Museum Quarter and McGill University. Throughout the year, and particularly in the summer time, downtown resonates with captivating festivals that draw out the spontaneity of all city dwellers. Immediately west of downtown, stands the largest hill in the city, the Mount Royal, which offers a great overlooking of the city's skyscrapers. The mountain is the site of Mount Royal Park, one of Montreal's largest green spaces. It was designed by Frederick Law Olmsted, who also co-designed New York's Central Park. Near the western exit from this park lie Université de Montréal as well as the St. Joseph's Oratory, which is a mecca for pilgrims with its huge Renaissance-style green domed basilica. Brother André of the Congrégation de Sainte-Croix had built a small chapel here, where he performed miraculous acts of healing for which he was canonized in 1982.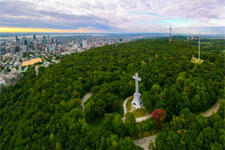 Just a few minutes from downtown Montreal is the Parc Jean-Drapeau where people come and enjoy doing various activities during all seasons. It is also linked to Notre-Dame Island where many big events occur, including the Formula 1 Grand Prix in June. On any other day, you can actually ride the circuit Gilles-Villeneuve with your rollerblades or your bicycle. On the island, there is also a beach with naturally filtered water, green spaces, flowers and boat rental. In addition, you may want to test your luck at the Montreal Casino, the biggest in Canada or have fun at the amusement park La Ronde with its rides, restaurants and shows (including the annual international fireworks competition).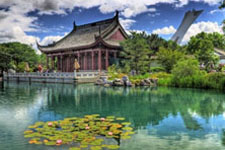 More towards the East of the city is the Parc Maisonneuve, which incorporates the wonderfully imaginative botanical garden, comprising 75 hectares of thematic gardens and greenhouses. Visitors are particularly drawn to the Japanese and Chinese Gardens with displays of orchids and bonsais. There is an interesting Insectarium on the grounds, as well as ponds supporting a variety of birds. Located nearby is the Biodôme, which is a true living museum of plants from the four corners of the globe and probably the number one family attraction in Montreal. Together, the Biodôme, Insectarium, Botanical Garden and Planetarium form a place where nature and science are honored, a Space for Life. While you are there, don't forget to check the Olympic Stadium built for the 1976 summer games. It has the largest inclined tower in the world, even taller than the Pisa Tower.
Useful Links for Tourists